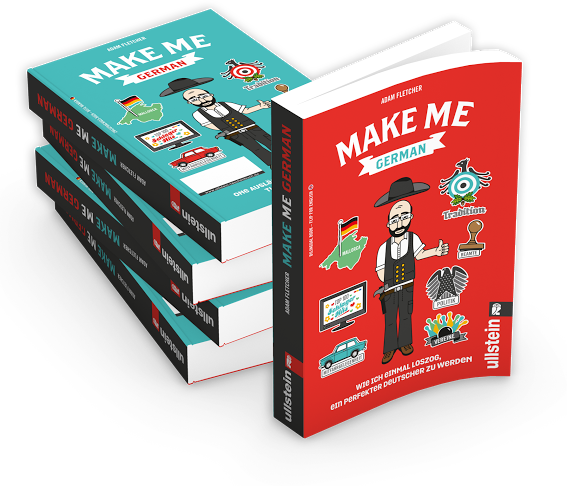 Make Me German the third (and, I think, also my favourite) book in the Germany series, released Jan 7th 2015 by Ullstein Buchverlage.
After two Spiegel best-selling books exploring the quirks of German culture, I find I've become somewhat of a pundit for German life. Unsure about my position, and with severe doubts about my expertise, I decided to take on a series of integration challenges. Unfortunately the vast majority go horribly wrong. Readers will learn:

– What happens when someone of no musical talent creates a Schlager song.
– Why you shouldn't accept a ride from a Mitfahrgelegenheit van containing a mattress and a cat with one eye.
– What watching seventy hours of German TV in a week does to your health (and faith in humanity).
– How to really annoy a Beamte.
– Why it's not a good idea to Nordic Walk throughBallermann 6, Mallorca.
– Why you shouldn't attend a Schützenfest if you can neither drink nor march.
More info about the book here.