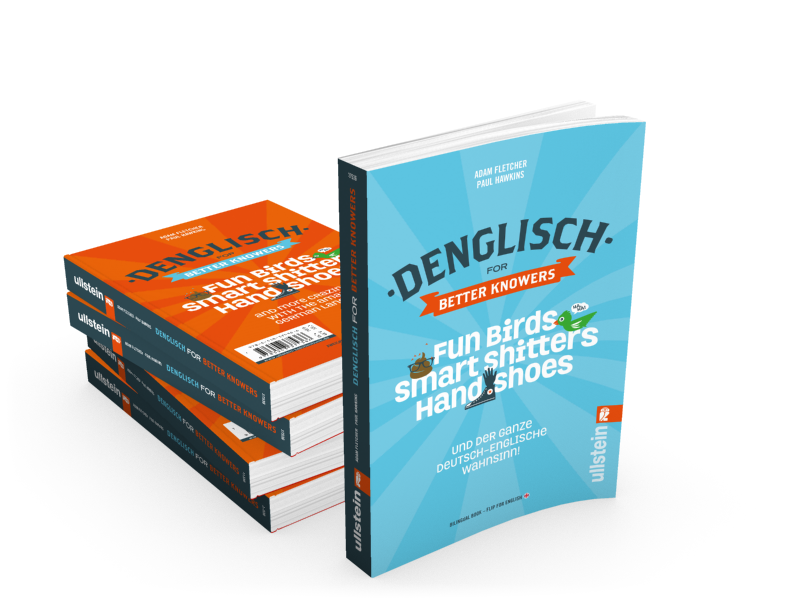 Denglisch for Better Knowers was written together with fellow Englishman, Paul Hawkins.
The authors of the Spiegel best selling How to be German are back with a brand new, illustrated love letter to the language of our adopted home. Join us as we take you on a tour through some of the German language's greatest words, expressions, proverbs and language possibilities, all wrapped up for international delivery in the form of Denglisch!

This dual-language book is the perfect gift to introduce the humble Ausländer to the absolute awesomeness of the German language, and a fun way for German readers to rediscover the hilarious, hidden wonders of their mother tongue! While it has previously been so maligned and misunderstood, now everyone will finally discover: with the German language is very good cherry eating!"
It's a dual-language book that was released by Ullstein Verlag in May 2014. Since then:
– It has become a Spiegel Bestseller, featured in interviews with/articles on The New York Times, The Guardian, The FAZ.
You can find our more about the book here.